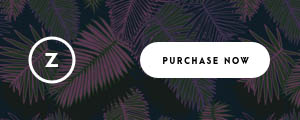 This ad is set to only appear on mobile devices
Conversations with Overachievers
Kara Chang is a queer, trans, and Taiwanese American comedian. Born and raised in Sugar Land, Texas, Kara graduated from UCLA in 2016 with a degree in communication studies and double minors in Education and LGBT Studies.
Emma Galbraith is an actress, musician, writer, and climate justice organizer. She stars in the upcoming film Inbetween Girl.
I met with Mari Erika Sikat (she/her/they/them/siya), a first-generation queer, Filipino, brown...
Introduce yourself! I'm Kristine Gerolaga, a Filipina American actor and filmmaker from...
Like most people in her position, Joyce Chow has faced her fair...
Meet Suri Chan—poet, illustrator, lover, and human. I had the great pleasure...
Remember that consciousness is power. Tomorrow's world is yours to build."
Chances are, you're pretty sick of hearing about either of the two. Well too bad, because I like both and I'll also tell you why they're bffs. For starters, let's define those two terms that are almost equally flaky in their definition. Diversity is a dimension in which different variations...
Sabine explores the importance of intersectionalism in activism by demanding change in the present and honoring activists and academics, breaking boundaries.